Olive Tree Energy Helps Belize Go Green
Palm trees, beach sand, relaxing cottages, and …. energy savings! Yes, they all go together.
Early this November, Olive Tree Energy's engineer Robby Obenreder travelled to the island of San Pedro, Belize to begin an energy saving project with Xanadu Island Resort (pictured below). The beautiful Xanadu resort is already recognized as an eco friendly facility as they have earned Green Globe Certification. However they are continuing to strive to reduce their impact on the environment, increase sustainability, and save money!
While at the resort, Robby worked with their staff to successfully install two ZeroEnergy® water heating systems. Upon completion, data was taken on the ZeroEnergy® and AC units to verify performance. The results were outstanding as the hot water tank was immediately being supplied 148°F+ hot water for free from normally wasted AC heat. Initial results and calculations project a reduction of 50%+ in their hot water heating bill and an AC related utility cost savings of 8%+ annually. With their cost of electricity at $0.285 per kilowatt hour, substantial savings and a quick payback of their investment are well underway!
Xanadu plans to install more ZeroEnergy® units on their remaining suites. Olive Tree Energy looks forward to working with them on this and other energy saving opportunities in the future!
Innovative Technologies for Carbon Footprint Reduction
Our patented products and technologies lower costs and greenhouse gases dramatically by reclaiming wasted heat and cold energy.
We create and improve technology for manufacturers of these products:
HVAC
Refrigeration
Ice production
Solar
Energy saving equipment
Other equipment
The results are the "greenest" on the planet. Read The Green Truth.
Technology Sharing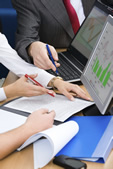 Manufacturers access our proven innovations and development capabilities to leap forward in energy efficiency.
More…