News
Saving Energy and Helping the Fatherless
Olive Tree Energy was part of the building of the first LEED certified orphanage in the world.
.
---
.

Olive Tree Energy Helps Belize Go Green!
Read about Olive Tree Energy's recent project in Xanadu, Belize.
.
---
.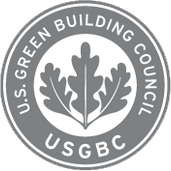 USGBC Chapters Lead Sustainability Initiatives In Convention Cities
"Jay Fechtel of Olive Tree Energy and Jon Ahrendt of Bloomin' Brands (known for popular restaurants like Outback Steakhouse) grounded the discussion with their results-based approaches to energy savings."
---
ZeroEnergy® Units Now Available Through The Home Depot
Olive Tree Energy has partnered with The Home Depot to offer our ZeroEnergy® Heat Recovery Water Heater Units and Installation Kit.
---
Class From Eckerd College Visits Olive Tree Energy
Olive Tree Energy was pleased to offer a tour of our offices and warehouse to an Entrepreneurship and Green Business class from Eckerd College. Durring the tour we gave an overview on sustainable technology and additional information about our company history.
---

Tampa Bay Business Journal
"Branching out spurs growth at Olive Tree"
Download the Full Article PDF >>
---
Innovation of the Year Winner 2012
"The concept of an innovation is one thing. Getting it rolled out and working for a customer is another...It is succeeding in a competitive market environment that requires such technologies to produce at least a three-­‐ to five-­‐year payback equaling a 20 percent to 33 percent return on investment."
Download the Full Article PDF >>
---
Electricity-free Water Heating System Developed by One of USF's First Alumni
Tom Hebert, one of the first students at USF, discovered a way to make hot water without using electricity.
---
WFLA - NBC News Channel 8
News Contact
Call Jay Fechtel at 813.978.3733 or email jay@olivetreeenergy.com.
Innovative Technologies for Carbon Footprint Reduction
Our patented products and technologies lower costs and greenhouse gases dramatically by reclaiming wasted heat and cold energy.
We create and improve technology for manufacturers of these products:
HVAC
Refrigeration
Ice production
Solar
Energy saving equipment
Other equipment
The results are the "greenest" on the planet. Read The Green Truth.
Technology Sharing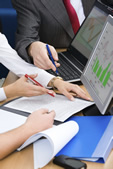 Manufacturers access our proven innovations and development capabilities to leap forward in energy efficiency.
More…